10 April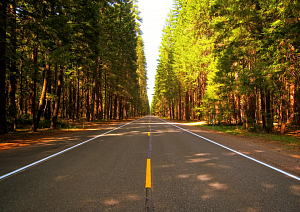 On March 30, Directorate and Managing Authority of the South-East Finland – Russia CBC 2014-2020 signed grant contract for implementation of the project "Improvement of mobility, traffic safety and environmental protection by planning Saimaa Canal bypass road to BCP "Brusnichnoye"". The main objective within the project is preparation of site planning documentation for the perspective road.
Once the project proceeds to its next phase it is proposed to construct 2-lane road creation basing on standards for ii category with design speed of 120 km/h. Also, the site planning documentation includes construction of bicycle lane along the road and waiting area for vehicles close to BCP "Brusnichnoye" for organizing queue management system.
Project is funded 80% by CBC Programme grant and 20% by Government of Leningrad region. Total project duration – 20 months.
Finnish Transport Infrastructure Agency and Centre for Economic Development, Transport and the Environment of the South-East Finland act as partners in the project.
The contractor for preparation of site planning documentation will be chosen in May after competitive tender.
The results of the project will provide necessary conditions for land reservation for the purpose of further design work and construction of the perspective road to BCP "Brusnichnoye". The future road is supposed to have federal status.
The economic and transport importance for Leningrad region and border region, which project possesses, result from decreased road accidents, better conditions for passenger and cargo transportation between Russia and Finland and enhanced transport system competitiveness of cross-border region.
The existing road to BCP Brusnichnoye was constructed in 1960s as a service road for maintaining Saimaa Canal. Until now, the road has never been reconstructed with respect to expansion of carriageway or changes in route. Technical parameters of the road do not meet the requirements for current traffic density, which in its turn negatively influences road capacity and safety. The mentioned road is characterized by large number of accidents. Annually, more than hundred slight accidents and few dozen accidents with property damage happen. Traffic jams with cargo transport in close proximity to BCP area cause the cases when cars are driving onto the opposite strip.
In 2018 Directorate in partnership with the Finnish Transport Infrastructure Agency successfully completed feasibility study of a new road to BCP Brusnichnoye under the grant of Northern Dimension Partnership on Transport and Logistics (NDPTL) cross border cooperation programme.
The feasibility study provided technical parameters, perspective tracing of the new road, estimations of capital and operational expenditures and economic benefits.
The new grant of South-East Finland – Russia CBC makes it possible to continue works for realization of the new road to BCP "Brusnichnoye" project.